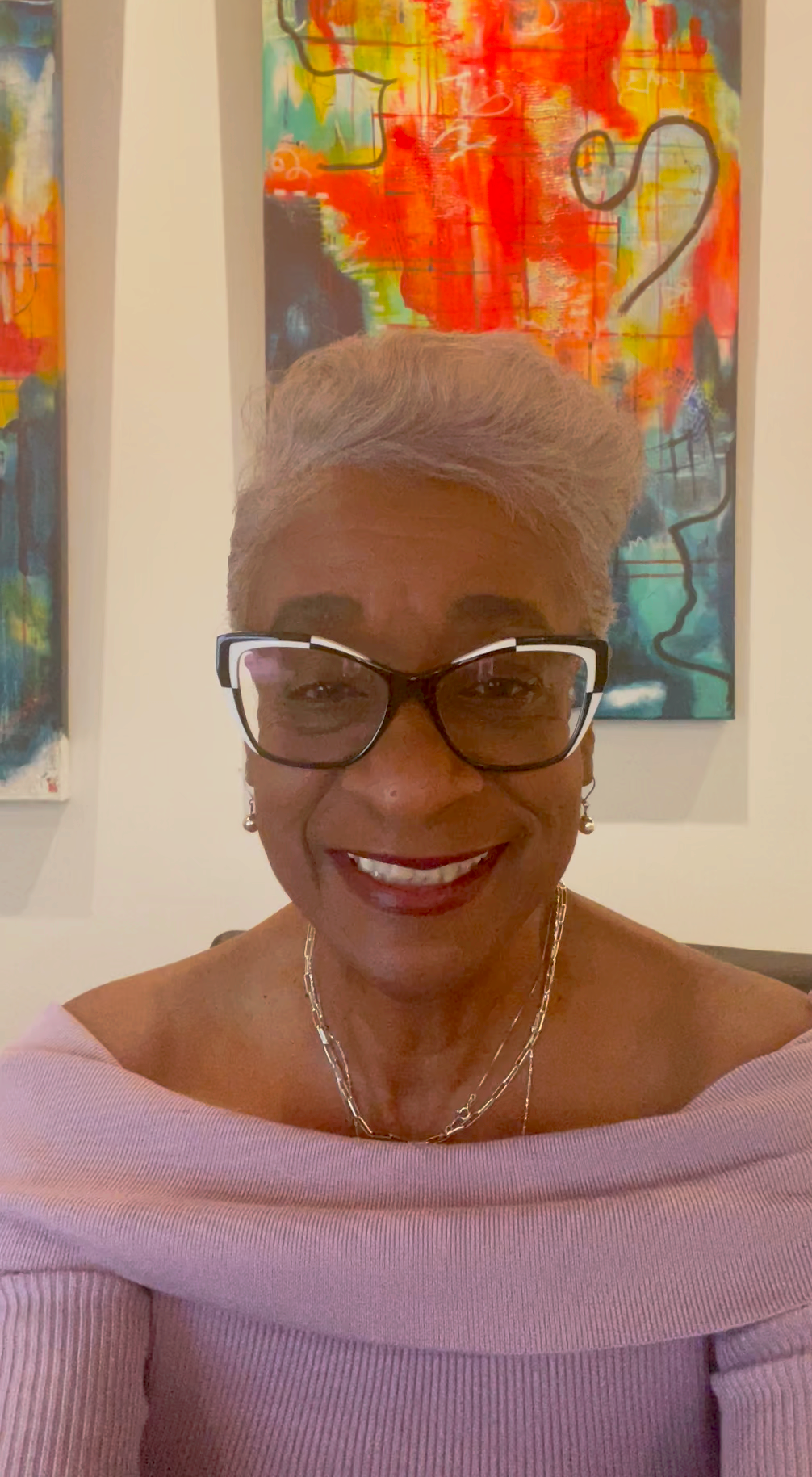 About the Artist

'Angel' Sampson is a mixed media contemporary artist. She is a self-taught with a unique style of creating abstract painting from the depth of her life's experiences, emotions and dreams.  As a professional entrepreneur, Angel has found what fulfills her passion and that is creating the unspoken in colors, movements, strokes, and textures.  The result is an eclectic mix of abstract explorations which draws on elements inspired and have been hidden away.  Abstract art allow her to go beyond and execute the ultimate freedom of mind and spirit. Each piece is an invitation to the observer to explore their own feelings and interpretation.  Angel feels that she has only experienced the tip of what is hidden inside her.  She is anxious to show herself, as well as you, just what she will continue to create in the future.
She encourages others all the time to step out on faith. That growth does not come unless you are uncomfortable. Acknowledge fear and have it be the driving force to take chances in creating . Whatever your artistry may be. Create, imagine, dream, live.
"I am on a journey filled with surprises and ideas. My creative intention is for my artwork to draw you into exploring your own interpretations and emotions. I want my paintings to attract, but also make you examine, interpret the paint, its movement, feel, texture, and placement. I am anxious to see what's next because my spirits says that I have only tapped into what I am about to create. I am so excited, and would like to invite you to join me on this extraordinary journey as I continue to expand and unearth creativity without boundaries."